---
---
Build engaging surveys that boost completion rates
---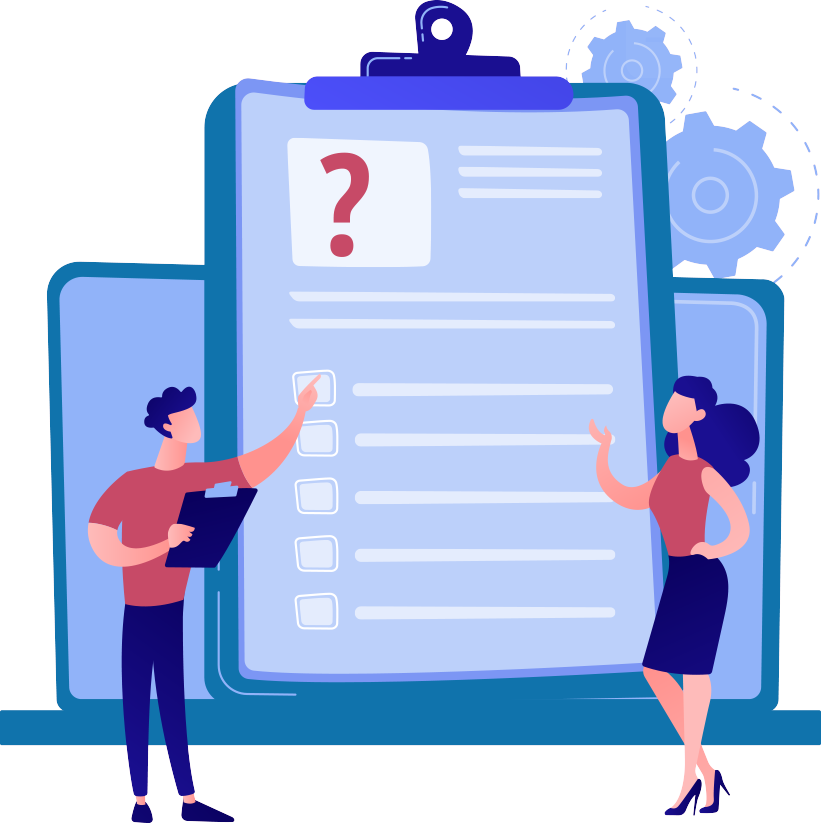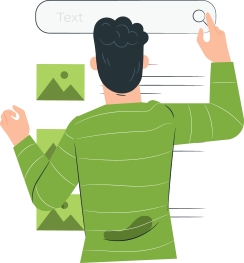 ---
Become a hero to your customers by leveraging C-ASK's online survey and quiz platform to capture feedback surveys across every customer interaction.
---
Multiple Questions
With C-ASK, there's no limit to the number of questions you can use to create the perfect survey or a quiz. It offers 13 types of most commonly used questions including multiple choice, multiple checkboxes, dropdown, text box, multiple text box, star rating, slider, Net Promoter Score (NPS), and Image Type.
Multiple Responses
Collect an unlimited number of responses, which means your respondents can take the survey more than once. The limiter allows you to limit the number of responses whenever needed.
Summary of Responses
See the responses of any survey as a summary in the Summary of Responses section. View responses to each question in a graphical representation like a bar chart, a horizontal bar chart, a pie chart, or a line chart. Also, export these responses as a PDF.
Individual Responses
A summary of individual responses per user is recorded in the individual responses tab. The results can be exported as a PDF for further use.
Layouts, Presets, & Formatting
C-ASK supports pagination, labels, numbering, and predesigned surveys to make the process quick and hassle-free. You can also view a preview of how your survey looks to others by clicking on the preview button.
New Theme Creation
Create a brand new theme based on your organisation's colour scheme. Customise the colours of the background, title, questions, answers, buttons, and more. Also, add a background image to your newly created theme. You can apply the same theme to all your surveys or choose different themes for different surveys.
Multimedia Questions
Add your photos & videos to questions. You can also choose visuals from our built-in library. Plus, you can edit and change the existing theme of your survey by selecting the pre-built themes or by creating a new theme. You can even add emojis to your survey forms.
Expert Quizzes
C-ASK sends feedback based on whether the response is correct or not, which saves you from hours of manual evaluation. With Skippers ON/OFF, allow users to skip questions they don't want to answer, giving them the freedom to choose.
Mobile-ready Surveys
It doesn't matter what device your clients use. Our responsive surveys are designed to look great on any screen size. Our Q&A Architect leverages user input to create a set of personalised questions based on previous answers.
Integration
Unify several different tools into one and enjoy an advance experienced. Combine branching, piping, disabling randomiser, and tracking data by using values passed through the survey link.
Real-Time Monitoring
Track the progress of the survey with a real-time progress bar on the top of the quiz page. We record all answers as soon as users click the survey. Even if they don't finish it, you'll still know their feedback.
Customisation
From text formatting, to URL customisation, to creating an outro page, C-ASK supports full customisation of the survey form. You caneven personalise the survey by inserting your logo and removing page footers. Design beautiful surveys with zero coding.
Validator & Shuffler ON/OFF
Disable the option for users to use text in responses that do not meet your pre-defined criteria. You can even randomise questions to create fair quizzes and change the wording of your survey questions to increase response rates.
And Much More
C-ASK has an intuitive dropdown menu for easy access. You can upload any file to the survey and choose from a wide range of language options. Also, set an end date for the survey.